In my experience, most people who got into radio knew that's what they wanted to do as a child. They'd pretend to be a DJ in their bedroom, talk over song intros, and imagine they're live on air, talking to an audience that's hanging on to their every word. I spent my youth swinging from trees and playing on my Atari ST, so for me, radio was purely accidental.
Raising money for Global Radio's charity day Global's Make Some Noise.
Back in 1997, (once got out of the tree and put the joystick down), I went to university with the full intention of becoming a film director or a vision mixer on live TV, but as you know, life doesn't always go as planned. After 3 years of running around with a camera and drinking awful vodka and lime shots, I left university and found myself volunteering at Radio Tyneside while I searched for my dream job. The next thing I know, I'm at Century FM (now Heart) answering the phones for The Baldy Brothers and The Three Legends Football Phone In.
Initially, I thought, "I'll just be here for a few months and then I'll be off." That 'few months' turned into 18 years. I'd found my dream job right in front of me.
I've had the privilege of working with some extremely talented people over the years and have been involved in some amazing content. We got behind Joe McElderry's X Factor campaign by encouraging listeners to change their name to Vote Joe. A project that Joe still credits for his eventual win, and it also gained Real Radio North East its first Radio Academy Gold award. The Real Radio Renegade was the North East's biggest manhunt as thousands of people took to the streets to find the illusive fugitive for cash. Then there's Raoul Moat's stand off against Northumbrian police. This bizarre night saw us drop our regular scheduled programming in favour of a speech format as we followed the events of the night. If that wasn't enough, it got even stranger when we brought Gazza to air to utter those now famous words, "I've brought him some chicken, a can of lager and a fishing rod."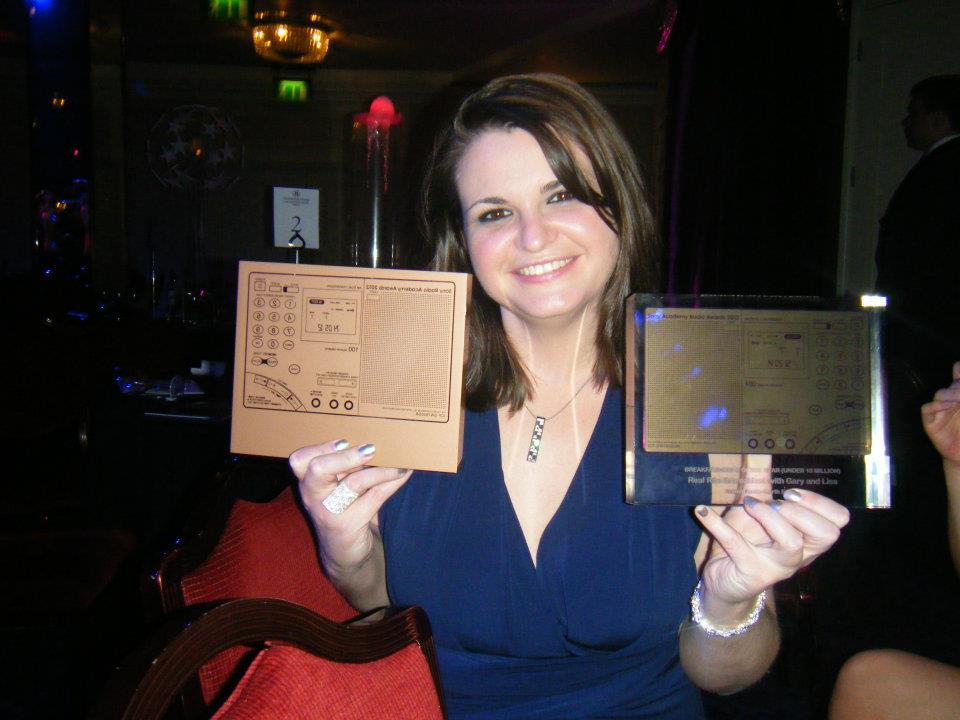 Winning Sony Radio Academy Awards for Best Breakfast Show and Best Live Event in 2012.
These are just some of the amazing memories I've gathered over the years, but now it's time to make some new ones at Get Carter Productions, and I have no doubt they'll be anything but dull.
So, here's to the next chapter.
Kathryn Humphreys